Welcome to the Yellow Dot Designs website.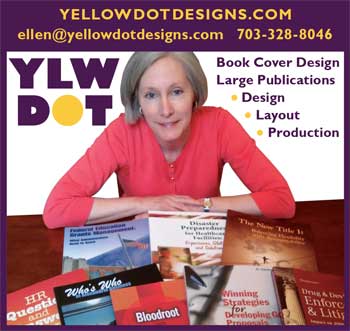 I'm Ellen, and I create motion graphics for video, and I specialize in logo design. I design book covers and lay-out, and promotional materials for businesses, organizations and events. Yellow Dot Designs works with local businesses and nonprofit organizations. To see some of the work, click on the Portfolio tab above. More of my work can be seen at ellenhamilton.com.
In the works now is a documentary film "Why They Left: A Scottish Migration." Visit Scottishmigration-film.com and see the facebook page for updates. Sign up on the contact page to be added to the Film's email list. To support the project, click HERE.

ellen@yellowdotdesigns.com
703.328.8046

Thank you for visiting.
©2017 Yellow Dot Designs