Welcome to the Yellow Dot Designs website.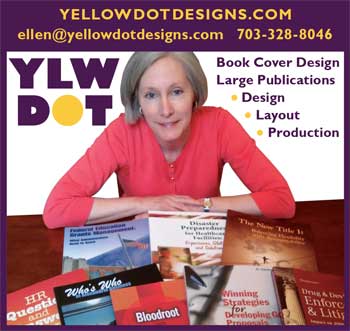 I'm Ellen, and I create motion graphics for video, and I specialize in logo design. I design book covers and lay-out, and promotional materials for businesses, organizations and events. Yellow Dot Designs works with local businesses and nonprofit organizations. To see some of the work, click on the Portfolio tab above. More of my work can be seen at ellenhamilton.com.
On the right is my ad which is running in the Alexandria Times this week. This one focuses only on publication design. The next ads will feature other services.
Give me a call: 703-328-8046.
Thank you for visiting!
©2017 Yellow Dot Designs