• Logo design for campaigns and businesses
• Promotional materials online and in print
• Website design
• Video with motion graphics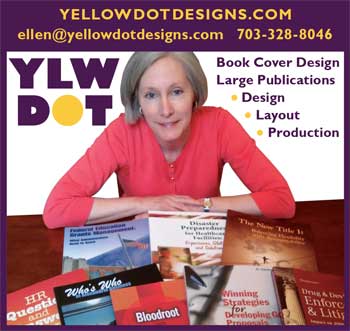 At Yellow Dot Designs, we specialize in logo design for businesses, political campaigns and organizations. Yellow Dot Designs creates video with motion graphics. We design book covers and layout, and promotional materials for political campaigns, events and marketing. Yellow Dot Designs works with businesses, political candidates and nonprofit organizations. We would be happy to work with you.
We are working on a short documentary film, "Why They Left: A Scottish Migration." You can read about it here: Film Website.
Visit the new online store:

ellen@yellowdotdesigns.com
703.328.8046

©2018 Yellow Dot Designs